I've been thinking a lot about this subject. I keep reading at different places that, as an author, I must create a brand. I have never quite understood what this means. After doing some research, I think I discovered a possible explanation.
I may be wrong, but it sounds like making my work into a series or writing about a world that I created to write my stories in.
Why would I want to do this? I know it helps generate sales, because readers get attached to your world and your characters, but I'm not really into writing about the same characters in one series indefinitely like so many authors do.
I have so many ideas, and many are not in the same genre. I have a comedy in mind, several horror stories, and a steam punk adventure. Let's not forget my current publication, Assassin Marked, a science fiction crime novel, and my soon-to-be-released dark fantasy, The Unfettered Child.
As I pondered this, I turned to one of my favorite authors, Stephen King. Everyone knows him as a horror writer, but he isn't really. He has written many different genres, although I don't know that he has written any space operas (he could have, but I don't know of any).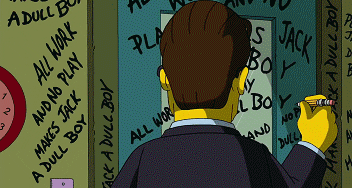 I know at this point in his career Stephen King's brand is his name. I know I've picked up many of his novels just because of his name. However, if we really think about it, Stephen King does have his own world he writes in. It's earth, but it's this strange and twisted sort of earth with many different realities within it.
Anyone who has read his novels knows that a good majority of them, if not all, are tied together in some way or another. He has a recurring villain, bits and pieces of The Stand show up in The Gunslinger, as does a creature like the one in It. His towns in Maine show up time and time again, with incidents being mentioned by this character or that.
One of my favorite novels, Insomnia, ties in to It and others (I can't think of the titles right now).
Anyway, I started to think. I have this world that Samara and Orin's story takes place in (my protagonists in The Unfettered Child). I have these characters, and other characters too. Abdhul Havelle, Sigmia, Illtud, Nikolai, Zayra, and let's not forget Priestess Samara, who saved baby Samara's life. These characters could have adventures of their own.
My editor also pointed out that I could have my other stories tie into the world somehow, although I have no desire to tie The DuFonte Chronicles to my world, as those stories come from our very own Earth in some terrible version of the future.
Maybe I've missed the meaning of "branding." What do you guys think?